The advent of the internet is perhaps the most significant event in recent history. It has united the world in a way that no one thought was possible. According to the International Telecommunications Union, 39% of the world's population are internet users.Sufficed to say the internet plays an important role in our lives, so it wouldn't hurt to have your own web address. Here are 6 essential tips to help you build your first website: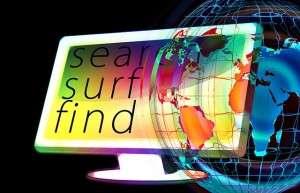 Draw Inspiration from Other Websites
There's no such thing as plagiarism in the world of web designing. Every website is inspired in some way or another from a different one. This doesn't mean web designers just copy and paste things.They're more like Tarantino, as in they pay homage to their favourite website designs. It wouldn't be the worst thing in the world if you used YouTube as an inspiration for your own tube site. And when you're a novice you don't have much of an option.
Prepare Diagrams of Your Webpages
Think of a web designer as an architect, and every architect needs a blueprint to work with. Before you can start building your website you need to have a solid idea about what you're building. Creating diagrams of your webpages makes the process a whole lot easier. You also need to create a basic flowchart of your website's functionality. Trust me, this will help you avoid obstacles in the future and it'll also make the design smoother.
Choose a Colour Scheme
In an attempt to captivate visitors, website designers sometimes use an array of different colours. What it actually does is ruin the webpage. You shouldn't use more than two or three colours to design your website and they should be uniform throughout all pages. While creating the colour scheme you need to pick colours that complement each other. Again, look at other websites and see how they do it. The right colour scheme can make or break your website, so choose carefully.
Pick a Font
Just like the colour scheme of your webpage the font also has a huge impact on the visitor. Readability should be your main concern when it comes to picking a font. If the font is too small, so as to cause strain on the reader's eyes, then your site won't be visited very often. You should avoid using stylish fonts that are difficult to decipher. The text is meant to be read, not admired. Otherwise there's no point in writing it.
Use Pre-Existing Templates
People often assume websites are difficult to make. That may be so, but it doesn't mean you can't create a simple website without any programming knowledge. WordPress allows you to make simple websites in a matter of minutes. You can choose any one of their free themes and customize it to suit your needs. You'll be pleasantly surprised with the result. If you can't afford professional web design services, then WordPress is the next best thing.
Include Social Media
Every site these days has a social media presence. That includes blogs as well. Having a social media presence ensures your website reaches a wider audience. It also helps improve your website's Google page rank. Those tiny Facebook and Twitter buttons on the bottom of the webpage are there for a reason. They serve a very important function, and that is search engine optimization. It helps your website be seen on Google when people search for relevant keywords.
Keep these essential tips in mind while creating your first website, because without them it won't be very successful. And don't just stop at one website, when you can create more and help the internet grow.